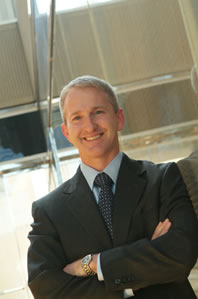 Some of the key strengths I bring to an organization are: 1) Process Improvement, 2) Strategic Planning, 3) Problem Solving, and 4) Project Management, 5) Effective communications 6) Ability to communicate effectively with both IT and business concepts and reconcile the two.
As an executive in the Oil & Gas industry over the past 9 years, I have helped create and develop several companies as a key contributor, specializing in Process Improvement, Strategic Planning, Problem Solving and Project Management. Currently, I am President of B&R Energy LLC. B&R is an oil and gas well syndication company with over 700 investors. When I started at B&R, I quickly identified an opportunity for process improvement. Our revenue distribution process took two weeks. Now, after utilizing technology such as electronic statements, and direct deposit, we have streamlined our revenue distribution process to only taking two days. Another key development I implemented was converting all legally required paper files to an optical imaging system. This allowed us to keep our files in a secured storage area, at a lower cost per square foot and also give us the ability to retrieve the information quickly. I also created Sales tools for the Brokers. As a licensed Broker I understand the tools that make their job easier, and enable them to be more successful.
In addition to being President of B&R Energy, the past 3 years, I have been the VP and CIO of Barnes Oil and Gas LLC. Barnes Oil & Gas is an oil and gas operating company which has had multiple office locations. My charge has been to make sure the technology infrastructure worked efficiently and effectively. In addition to making sure business process and technologies functioned as required, I also took the time to really learn and experience all phases of the business. B&R Energy – a company whose primary roles was to interact with the financial industry – was an excellent initial access to the oil and gas industry. Barnes Oil & Gas LLC, as an oil and gas operator, that drilled, completed and operated wells, offered the opportunity to learn the operational side of the oil and gas business. I fully used the opportunity to learn, hands on, what it took to drill, complete and operate oil wells. In addition multiple books and courses on the subject, I spent time in the field, at the drill sites, and completion and frac procedures, as well as in gauging and reworking wells. I also worked extensively with the land department, implementing and administering computer based land and lease management systems, and setting up an online data room for properties to be sold. I also designed and implemented a paperless accounting document system, for better efficiency, easier retrieval, and improved audit efficiency.
I have completed my certification for Lean Six Sigma. Lean Six Sigma is a methodology of process improvement.
Prior to the oil and gas business, I worked for 11 1/2 years at Charles Schwab & Co., Inc. This opportunity laid my professional foundation that has served me well over the years. My roles at Schwab spanned from a Registered Representative to Project Manager. One of my more constant roles was one of trade support. I was requested to be part of the initial e.Schwab team - the electronic trading platform which changed the retail experience for Schwab and others. I came there with a strong technology background, which I was able to combine with my trading background, to significantly contribute to the effort. I found myself frequently in the role of Trade Support. This Trade Support role in the electronic products ultimately defined more than half of my career at Schwab.